In the Summer Edition of The Coffee Magazine I contributed the cover story on the intrepid coffee adventures of Travel Designer, Ozzy Yerlikaya. It turns out they were interested in my rather intrepid travels and the many stories I have to tell too. I caught up with editor Mel Winter to do this interview about my love for coffee, how to be a more sustainable traveller and where I'll be travelling to next.
Read the original post here: Coffee Magazine spoke to The Incidental Tourist.
Where in the world did you have your most memorable coffee experience? Tell us about it.
It was likely a turning point for me both personally and as a traveller. I was just 18 years old and on a one-year student exchange program to Israel, spending some time in the Negev desert. As a fresh-faced rather protected girl out of the Free State, coffee had always come in a tin and mostly comprised of chicory. We served it with milk and sugar before breakfast, and often at around 4pm. It was not a ritual but had always been something the family enjoyed together.
Then there I was in the Middle East, remote with my guide and a few fellow students being invited into the shade of the tent by a nomadic Bedouin family. 'Do you want Turkish coffee or mint tea' we were asked through our interpreter. Most of us opted for coffee and we watched the ritual of boiling and serving the thick black liquid being performed.
The Bedouin style of drinking coffee and more importantly sharing it with guests is at the cultural heart of the hospitable Bedouin and one of their way of welcoming strangers. I was handed a small cup that took three sips to empty, leaving some muddy sediment at the bottom. When offered a second, I instantly said shukraan and put my cup forward for the top up. Coffee would never be the same again.
What is your local cafe hangout?
Given how much I travel, when I'm home I indulge in good coffee that I make with a French press first thing in the morning, and again after my morning walk. Although I spend a lot of time in Pringle Bay where my parents live and I always go to Simply Coffee with them to linger and chat to friends I've made there over the years, it certainly is a happy place.

If you could offer one piece of travel advice for people about to set off on an adventure, what would it be?
Go with an open mind, leave your inhibitions behind and always talk to strangers. That, and be gracious, grateful to be there and respectful to the environment you find yourself in, and the people who live there.
Do you have an all-time favourite travel destination?
This is such a difficult one, as everywhere I visit I feel I belong. Although Italy, Madagascar, Thailand and Morocco are among my current favourites.
What are you most looking forward to in 2018?
From a travel perspective, I'm looking to returning to Lisbon in late April for a few weeks of living like a local. I am just back from an eight-day solo trip where I stayed in a rental apartment in the Alfama district of the Old City. It was heavenly and something about the cobbled streets, history of rebirth, the colourful tiles, friendly people, delicious coffee and pasteis de nata is calling for my return.
Other than that, there is a visit to Thailand on the cards and numerous smaller retreats to local break away destinations such as McGregor, Paternoster and Pringle Bay to look forward, as well as a safari being planned. South African travel should never be overlooked, we live in such a beautiful country.
Beyond my beloved travel, 2018 feels like a turning point as I turn 50 and look forward to writing up my many travel experiences and how they have led to my personal evolution to an ever more conscious living person. I plan to start working on a book, take long beach walks with my dogs and regroup in preparation for the next exciting chapter of my life.
How can we be more responsible and respectful travellers?
Over the past decades as the world became more accessible, the increase in tourism numbers has had an unavoidable negative impact on the environment, and many tourists are ever more aware of this. It is important to be present wherever you are, respectful and aware of your surrounds, be they urban or wilderness, the people hosting you and the insight that they so generously offer into their worlds.
Among the green travel trends to adopt are staycations, with many travellers choosing to stay local for their holidays. This has boosted local economies and is popular with those preferring to avoid the time and expense – let alone carbon footprint, of flights. Private islands, off the grid, walking trails and remote community run game lodges are the current darlings of sustainable travel.
Being selective in your choice of accommodation. Look to family-run businesses with a strong eco feel, or for a Fair Trade in Tourism endorsement, which ensures that environmental, economic and social values are being upheld. Get to the core of responsible tourism by eating locally sourced food, in turn supporting resident farmers and creating job opportunities for the community, while getting a real taste of the homegrown cuisine.
An issue that's close to my heart is animal rights in tourism. Gone are the days when elephant back riding or petting lion cubs was acceptable, hard work by global activists as well as documentaries like Blood Lions have created a newfound awareness with the simple message of 'hands off our wildlife'. Animals are not there for our entertainment, think before you engage in one of those activities.
Travel is a privilege and we need to be gracious guests in the places we visit.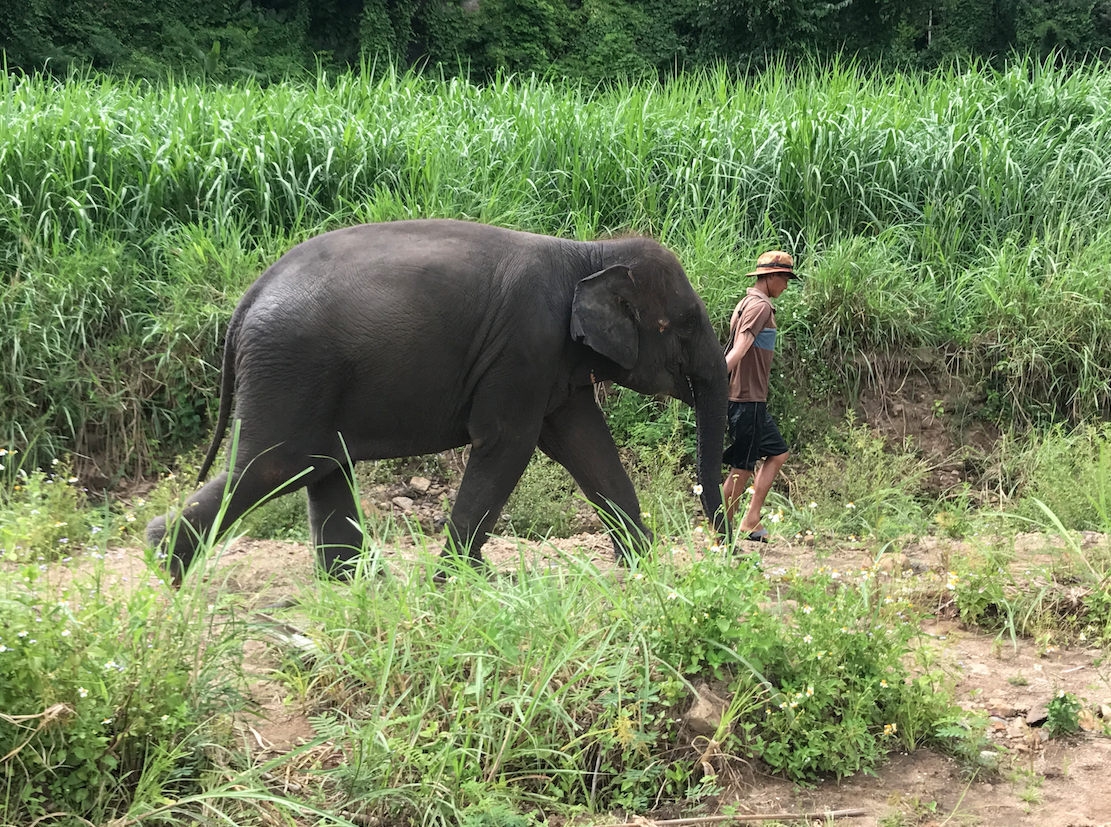 What is your view on visiting the 'tourist sights'? Is there a right way and a wrong way to approach them? And is there a particular sight from your travels that you would say is worth any amount of queuing?
The iconic attractions in the cities and countries around the world are that for a reason. Be it Table Mountain in Cape Town, the Colosseum in Rome or the Louvre in Paris. Don't be too cool to visit them or you will be missing out. Personally, I prefer to travel out of season, when you are guaranteed smaller queues, better prices and more interaction with the local people, even if the weather is on the chilly side – there's coffee to warm you up, right?
Most offer the option of buying tickets in advance, which allows you to join a fast-tracked queue. Some guided tours arrange easy access for their groups, and I remember my guide walking me straight into Vatican City, past a hundred disgruntled, as he'd made an appointment for our tour. Always carry water, a sun hat or rain jacket and take something to read, or simply people watch and chat with those around you, it will help pass the time.
Although I would line up all day to visit the Sultan Ahmed Mosque or Blue Mosque in Istanbul and to climb the narrow stairs to the top of the Cattedrale di Santa Maria del Fiore, the magnificent Duomo in Florence. Sometimes, simply put, it's worth it.